Dr. Jaclyn Grad, PhD
Dr. Jaclyn Grad is a distinguished psychologist with over a dozen years of experience, specializing in couples therapy, maternal mental health, trauma therapy, and health psychology.
BOOK A CONSULTATION WITH DR. GRAD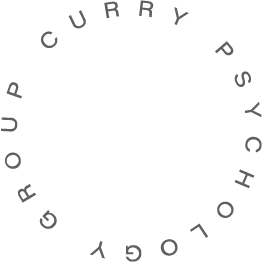 Dr. Jaclyn Grad is a distinguished psychologist with over a dozen years of specialized experience with the Department of Defense (DOD). Serving as a lead psychologist for the San Diego VA, she has managed clinical operations for a large primary care mental health unit and earned recognition for her significant contributions to trauma survivors and maternal mental health.
Certified in evidence-based treatments for trauma, mindfulness-based meditation, behavioral medicine consultation, and couples therapy, Dr. Grad brings a comprehensive and integrative approach to mental health. Her advanced specialty training includes a wide array of therapeutic techniques such as the Gottman Method of Couples Therapy, Acceptance and Commitment Therapy, Cognitive Behavioral Therapy, Dialectical Behavior Therapy, Mindfulness-Based Stress Reduction, and Motivational Interviewing. Her expertise reflects a profound dedication to personalized care, seamlessly blending psychological and physiological wellness to meet the unique needs of each individual.
Informed by the latest research in psychological intervention, mindfulness practices, nutrition, and exercise, Dr. Grad's integrative approach at Curry Psychology Group ensures a personalized and collaborative experience for each client.
Her philosophy centers on promoting whole health by seamlessly integrating physiological health with psychological wellness, reflecting a commitment to individualized care and the pursuit of excellence in mental health treatment. Dr. Grad's goal is to enhance satisfaction across all areas of life, and her compassionate, evidence-based approach aligns perfectly with our mission to provide top-tier mental health services in Newport Beach, CA. Her dedication to staying at the forefront of research allows her to tailor her treatments to the unique needs and preferences of those she serves, embodying the quality and care that define our practice.
Education & Training
Dr. Grad earned her master's degree and doctorate at the University of Houston, where she received extensive training in anxiety and trauma disorders from leading researchers. Her internship at the Federal Correctional Complex in Butner, North Carolina, provided world-class training in general mental health, forensic psychology, and behavioral medicine. Following this, she completed a two-year fellowship focusing on trauma, risk, and resiliency in the military through San Antonio Military Medical Center and the Warrior Resiliency Program.