Dr. Shannon Curry, PsyD, MSCP
Dr. Shannon Curry is a Clinical Psychologist and Director of the Curry Psychology Group.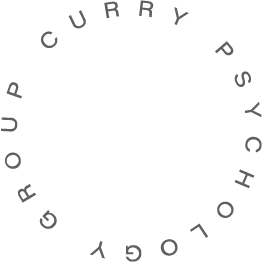 Since 2007, Dr. Curry has provided therapy and assessment services in military, civilian, and state-funded psychiatric hospitals as well as community counseling centers, clinics, and private practice settings in the U.S. and abroad.
She is a certified forensic examiner and has served as an expert witness in Honolulu's First Circuit Criminal Court and Orange County's Superior Courts.
In her private practice, Dr. Curry specializes in helping adults achieve overall life improvement, cope with grief and acute trauma, and improve their relationships. She is known for her passion for evidence-based effective care, her genuine and friendly approach, and for delivering real results and lasting transformation to her clients.
Dr. Curry's diverse clinical experience comes from her foundational research on culturally responsive trauma therapies.
She is committed to social justice work, and her research on trauma therapy with international communities has received awards from the American Psychological Association and Psychology Beyond Borders and is published in peer-reviewed journals and academic texts. Dr. Curry serves on the Board of Advisors for the UC Irvine Center for Unconventional Security Affairs (CUSA), an interdisciplinary organization of researchers and practitioners who study and develop solutions for modern-day global issues of poverty, violence, warfare, complex disaster, and environmental sustainability.
In her effort to improve the effectiveness and accessibility of therapeutic interventions, Dr. Curry has also developed a unique specialization in animal assisted therapy.
She is a certified therapy dog handler with the national Alliance of Therapy Dogs and has previously served on the Board of Directors for Hawaii State Hospital's Animal Assisted Therapy Program and the Hawaii Canine Assistance Network (HI-CAN) service dog organization. Her own dog, Gunnar, is a trained and certified therapy dog through the Alliance of Therapy Dogs and can be spotted by her side or making the rounds at the Curry Psychology Group office.
Education and Certification
Dr. Curry is licensed to practice psychology in California and Hawaii. She earned her master's and doctorate degrees in clinical psychology at Pepperdine University. She is also one of a handful of psychologists in the country to have completed a postdoctoral master's of science degree in clinical psychopharmacology (MSCP) for prescriptive authority in certain states and federal jurisdictions. Dr. Curry has also completed all three levels of advanced training in Gottman Method Couples Therapy and is a Gottman Bringing Baby Home educator and Gottman Seven Principles of Marriage workshop leader.