Maia, Therapy Dog-in-Training
Maia is the Curry Psychology Group's cuddliest team member.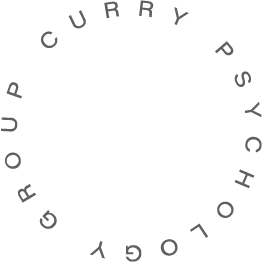 Maia was adopted in April 2020, at the very height of the COVID-19 pandemic and just two months after our beloved therapy dog of 12-years, Gunnar, passed away. It was a dark time for many, and Maia shined a much needed light back into our lives.
We were introduced to her first through photographs in which she was referred to as "Blue Girl" because of the sky-colored ribbon around her collar that differentiated her from the other pups. She was fat and fluffy, and the biggest in her litter. After picking her up, we rode home with a forgotten feeling of joy and love returning to our hearts, and we decided to name her Maia, after a giant bright blue star.
Maia is an Alaskan Malamute, a large arctic breed known for their extremely affectionate nature. Malamutes are notoriously terrible guard dogs because their fondness of people causes them to see everyone as a new potential friend. Their personable temperament may derive from their origins with the Malamute Inupiaq people of Alaska who are said to have bred and raised Malamutes alongside them as valued members of the tribe.
Maia has a sweet temperament and loves to be held and cuddled. She is also a giant—at the time of writing this, she is only eight months old and pushing 80 pounds—so there is a lot of puppy to cuddle. She is currently in the rigorous process of training to become a certified therapy dog with the National Alliance of Therapy Dogs. Her training involves two structured sessions daily, as well as consistent maintenance of skills throughout the day.
At one-year-old, Maia will be eligible to take the American Kennel Club (AKC) Canine Good Citizen test with Dr. Curry as her handler. When they pass this test, they will then move on to take the National Alliance of Therapy Dogs' three-part test to evaluate Maia's performance on measures of temperament, behavior, and obedience in a variety of different settings and on different days.
While Maia is in training, she will be occasionally present in the office for brief periods. If you or your child would like Maia to be present during your visit, please let us know.
We are so proud of Maia for the progress she is making in her training and for following in Gunnar's very special footsteps.