Samantha Penko, LMFT
Samantha Penko, LMFT is a licensed marriage and family therapist in Newport Beach who specializes in working with children, teens, young adults and families. She earned her Master's Degree in Marriage and Family therapy from the University of San Diego, where she received a merit scholar award for her research on family systems.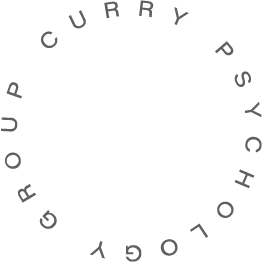 Prior to joining the Curry Psychology Group, Samantha worked for Rady Children's Hospital and Stepping Forward Counseling Center, where she led programming with children, teens and families using a variety of modalities including Cognitive Behavioral Therapy (CBT), Dialectical Behavioral Therapy (DBT), Art Therapy, and Movement Therapy.
Samantha also worked for eight years at Camp Kesem, a nonprofit organization supporting children coping with a parent's cancer diagnosis. Today, she holds a special interest in supporting children and families who are coping with a cancer diagnosis or other serious or chronic medical issues.
Samantha is adept at connecting with children, teens and their parents to support and guide them toward their goals. She offers individual child and adolescent therapy as well as family therapy to assist with anxiety, depression, grief, family conflict, self-esteem, emotion-regulation, relationships, life transitions, and personal growth. She loves equipping children with the skills they need to cope with stressors, communicate more effectively, and meet their goals in school, with friends, and at home.
To accomplish meaningful change, Samantha takes a collaborative approach with her clients of all ages, helping them to discover their strengths and instilling hope early on. Samantha honors the courage and vulnerability it takes for individuals and families to ask for help and will walk alongside you and your family in your journey toward meaningful change.
Samantha is licensed with the California Board of Behavioral Sciences (LMFT #121277)